Our Company
Work Services Corporation (WSC) is a private, not-for-profit corporation with operations across Texas and southern Oklahoma. The corporation was established in 1954 as the Children's Center of Wichita Falls to provide education for children with significant cognitive disabilities. In 1964, the corporate focus was shifted to employment services for people with disabilities and the name was changed to Individual Development Center Inc. In 1988, Work Services Corporation was formed to operate growing federal, state, and private employment contracts. Today, WSC continues to provide development and employment services for people with disabilities. Since 1971, over 8,000 people with disabilities have been served. Work Services Corporation is governed by a local board of directors and participates in the US Ability One program and the Texas Program for Purchasing from People with Disabilities.
Our flagship operations include food service for Sheppard Air Force Base, facility management for TXDOT safety rest areas, and our paper clip manufacturing line. WSC was recognized as the best Air Force food service operation in 2013, 2015, 2018 and our paper clip line has been the sole supplier of paper clips to the federal government since 1979.
MISSION
Empower people with disabilities to achieve personal growth and independence and to improve their quality of life through training and employment.
VISION
We envision a community where people with disabilities are independent and enriched with social, economic, and vocational equality.
VALUES
Integrity
Collaboration
Accountability
Respect
Excellence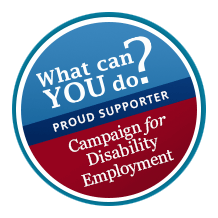 SOME OF OUR CUSTOMERS
GOVERNMENT INFORMATION
NAICS codes: 332618, 339999, 491110, 493110, 561110, 561311, 561720, 561730, 561910, 611710, 624310, 722310
DUNS number: 625423793
CAGE code: 0ZKH0
WSC is an AbilityOne® Authorized Provider
Source America is WSC's designated central non-profit agency for the AbilityOne® program